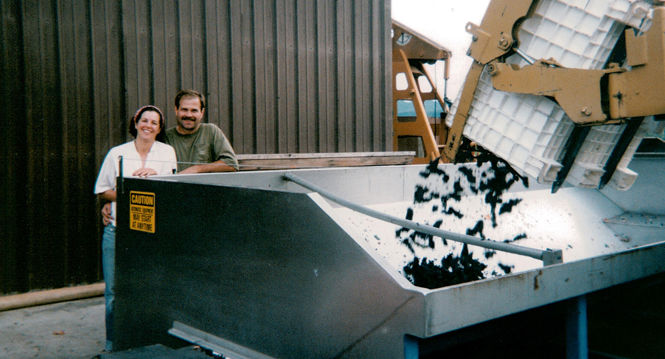 HISTORY
Patz & Hall was founded in 1988 by four talented individuals: Donald Patz, James Hall, Anne Moses and Heather Patz.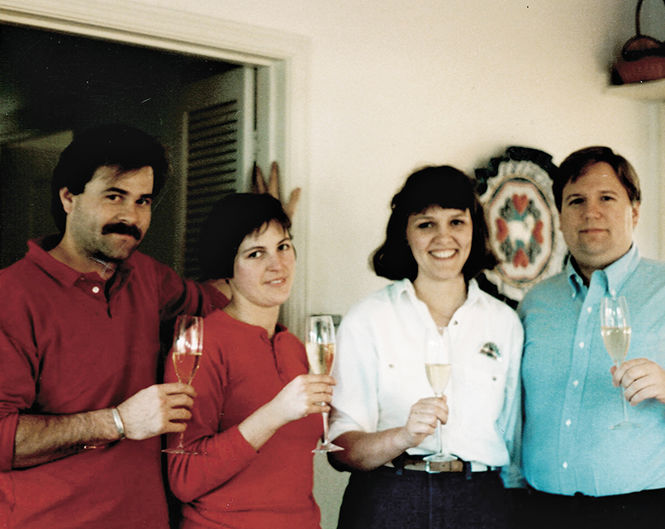 Founders James Hall, Anne Moses, Heather Patz, Donald Patz.
SEEDS OF A GREAT PARTNERSHIP
The seeds for Patz & Hall were planted in the 1980s when assistant winemaker James Hall and national sales manager Donald Patz struck up a close friendship while working together at Flora Springs Winery and Vineyards. The two discovered a mutual enthusiasm for a rich and compelling style of wine made by applying traditional winemaking techniques to fruit from elite, small vineyards. Inspired to combine their winemaking and sales talents, James and Donald joined with partners Anne Moses and Heather Patz, to establish Patz & Hall.
AN INTEGRATED APPROACH
Together, they turned Patz & Hall into one of California's most highly regarded wineries with a celebrated portfolio of single-vineyard wines. To achieve their goal of making exceptional limited-production wines from Chardonnay and Pinot Noir, the four founders each focused their specialized knowledge and expertise on different areas of the winery's operations. This integrated approach, along with a commitment to developing close personal relationships with many of California's finest growers—people like Larry Hyde, Lee Hudson and the Martinelli and Pisoni families—became the cornerstones of the winery's success.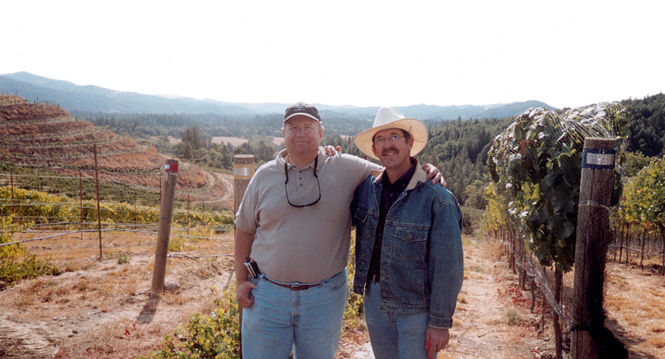 Founder Donald Patz and Stuart Bewley of Alder Springs Vineyard
ANNE MOSES, FOUNDER
James and I first visited France and Burgundy in 1986, and we were impressed by the talented and dedicated vignerons and winemakers who crafted rich and powerful Chardonnays and Pinot Noirs. That made us look to cooler growing sites with distinct terroir in Napa Valley for Chardonnay and Sonoma Coast for Pinot Noir—to create a collection of Chardonnays and Pinot Noir that reflected the great wine regions of California.