TASTING EXPERIENCES
Spend a wonderful day with us at The Sonoma House. Enjoy indoor or outdoor wine tastings, as you sip our splendid Pinot Noir and Chardonnay selections. Reservations are required for all experiences. Masks are required indoors while not seated at a tasting. Curbside pickup is also an available option when visiting the winery. We look forward to seeing you soon.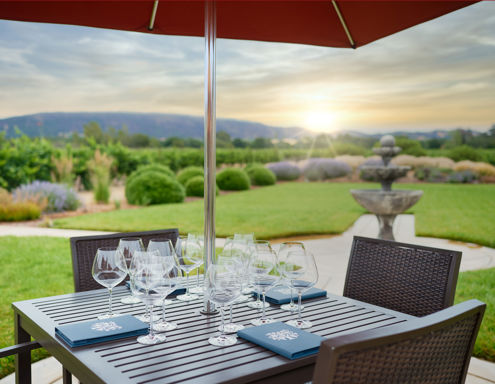 THE SONOMA HOUSE
TASTING
As an introduction to Patz & Hall, we offer a casual tasting experience of four single-vineyard Patz & Hall wines. All tasting appointments are currently being hosted outdoors on our patio. Our Sonoma House Tasting is $45 per person. Reservations are required.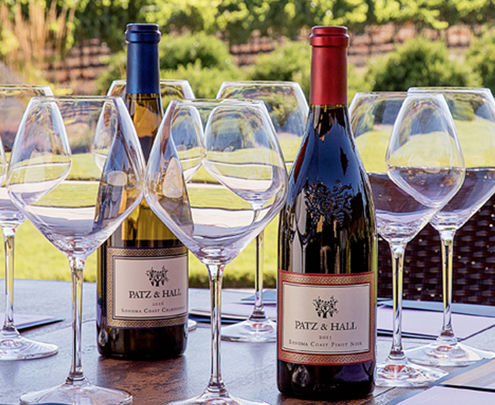 LIBRARY
TASTING
Working with our grower partners for multiple decades has many advantages. For you, one of those is the opportunity to explore how wines from these vineyards – which we still craft wine from today – can gracefully age. Our Library Tasting offers a curated collection of two Chardonnays and Pinot Noirs that were carefully-cellared to showcase beauty years later. Reserve your appointment today and sip through the history of Patz & Hall. The Library Tasting is $60 per person.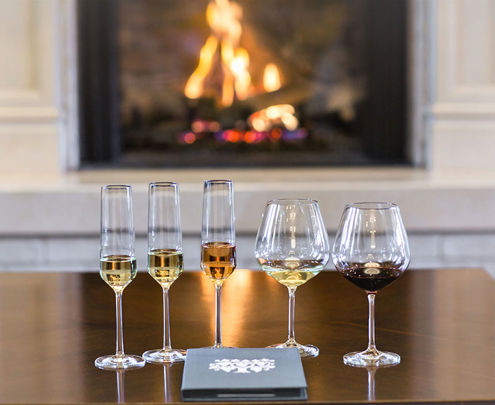 SPARKLING & STILL
TASTING FLIGHT
Pinot Noir and Chardonnay have been our specialty for more than 30 years. With our Sparkling & Still Flight, experience these graceful grapes with bubbles and without. Start with two sparkling wines, then a selection of a single vineyard Chardonnay and a single vineyard Pinot Noir. The Sparkling & Still Tasting Flight is $50 per person.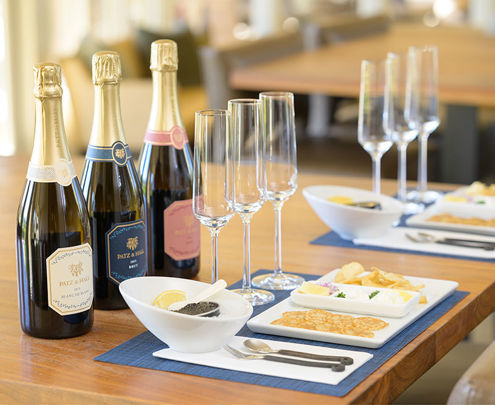 SPARKLING & CAVIAR
EXPERIENCE
Try our Californian version of the decadent Champagne and caviar pairing. Our gracefully-crafted Blanc de Blancs, sparkling Rosé, and Brut sparkling wine are perfectly paired with caviar and local accoutrements. Like our acclaimed still wines, our sparkling wines are made with grapes from our long-time vineyard partners. This experience is offered Friday-Sunday at 11:00 am and 2:00 pm. The cost is $110 per person (preferred pricing for members).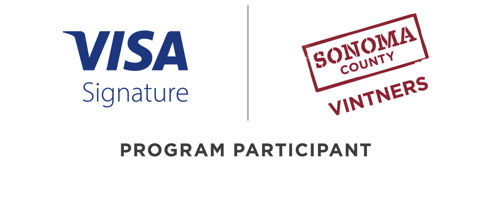 VISA SIGNATURE
CARDHOLDERS
Visa Signature cardholders please enquire here for special offers.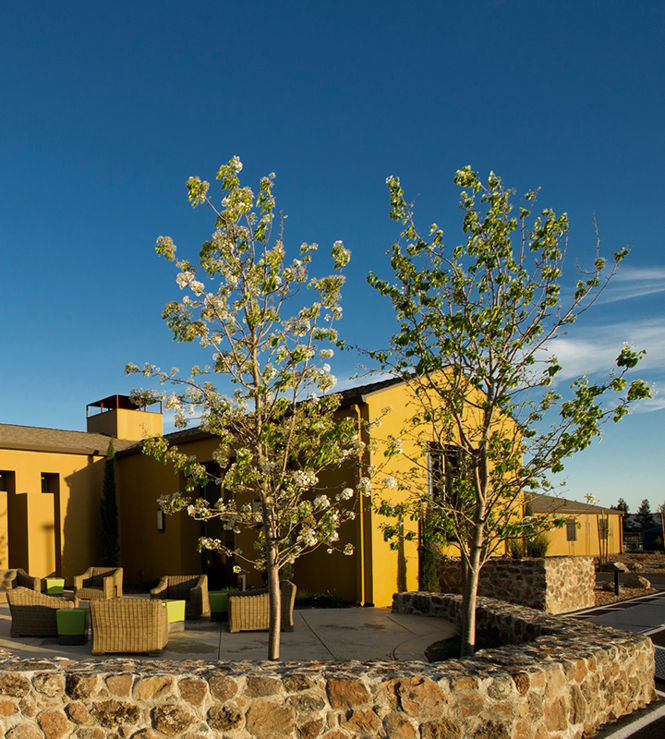 HOURS & RESERVATIONS
The Sonoma House at Patz & Hall is open Thursday – Monday from 10:00am – 4:00pm. Reservations are required, with our last tasting appointment available at 3:00pm.
Only certified service animals are allowed at the Sonoma House.
We are sorry for the inconvenience, but no outside food may be consumed in The Sonoma House or patio.
21200 8th Street East
Sonoma, CA 95476
(707) 265-7700